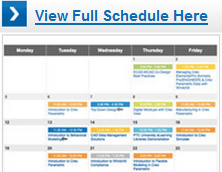 Upcoming
PTC Creo Tech Tips & Demos
Exclusively for Support customers, join PTC Creo product experts in these LIVE Tech Tips webcasts!
Recorded Tech Tips videos are also available for all PTC products.

---
"PTC Global Support Drives Business Value for Customers"
Named a "Top Ten Best Support Website" for 2014 by Association of Support Professionals for Second Consecutive Year, learn how PTC Global Support continues to drive business success for customers! Learn More >>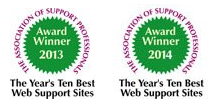 ---

Learning Exchange Tutorials for All Products!
Learn about all the enhancements made in PTC Creo 3.0 through the Learning Exchange tutorials!, along with enhancements to all other PTC products! Click here to explore!
Sample PTC Creo tutorials include:
· Notifications Are Collected and Easily Accessible
· Hyperlinks to Combination States
· Security Marking Designation for Annotation
· Reviewing Geometric Tolerance
· And more!
---
PTC Creo Live Events You Can't Miss!
V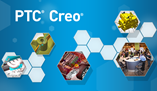 isit the PTC Creo Events page to find an event near you! You can now find an event or Webinar based on your region and topic of interest.
---

PTC Creo Blog
Stay up to the date with the PTC Creo Blog!
---
PTC Windchill Tech Support Blog

Check out the Windchill Performance Blog by Stephen Vaillancourt, Expert PTC Support Engineer. Most recent Blog posts include:
---
All Things Workgroup Manager to Windchill Blog.
Check out the "All Things WGM Blog" by Craig Pater, PTC's expert Support Engineer, who focuses on diagnosis & discussion of Pro/E, Creo or Windchill Workgroup Manager to Windchill issues (setup, functionality, performance, etc.). Read the latest posts: