Make Sure your PO's Reflect PTC's new legal name – "PTC Inc." In order to avoid delays in renewing Support agreements, please ensure your company PO's reflect the new name of PTC Inc. (instead of "Parametric Technology Corp"). Please have your purchasing systems updated in order to avoid interruptions in Support!
---

Version 2.4 of the eSupport Portal is Here!
The February and March releases of the eSupport Portal contain the following key features:
Redesigned Case Logger and Viewer

Mobile device ("BYOD") support – Beta Version for Evaluation

New eSupport Portal login page

Redesigned PTC.com web account pages

Mobile version of eSupport Portal in production

Case Logger/Viewer fixes and known issues
Click here to read the full release notes!

Don't have a Support Web Account?
Click here to create one!
---
PTC Live Global 2014
June 15-18, Boston, MA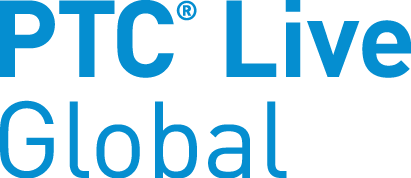 Hundreds of best practices and tips & tricks in 260+ educational sessions! Learn More
---

Explore the PTC Creo Interactive Experience! Visit the PTC Creo Interactive Experience to watch videos on some of the most common use cases where PTC Creo can help to drive value in your design process.
---

Windchill Tech Support Blog
Check out the Windchill Performance Blog by Stephen Vaillancourt, Expert PTC Support Engineer, to learn how to best diagnose and prevent Windchill Performance problems.
Most recent Blog posts include:
---
All Things Workgroup Manager to Windchill Blog
Check out the "All Things WGM Blog" by Craig Pater, PTC's expert Support Engineer, who focuses on diagnosis & discussion of Pro/E, Creo or Windchill Workgroup Manager to Windchill issues (setup, functionality, performance, etc.). Read the latest posts: