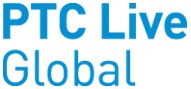 PTC Live Global 2015 - Call for Presentations!
PTC Live Global 2015 will be held in Nashville, TN from June 7-10. We are currently seeking candidates to present on topics related to Support Services.

Why present? All PTC Live Global presenters will receive a complimentary full-conference registration pass and more!

Learn more and submit your request by March 1, 2015!
---
Looking for a new way to connect with PTC Mathcad?
P

TC Mathcad recently launched a new social channel- the PTC Mathcad LinkedIn showcase page. This showcase page features PTC Mathcad updates and exclusive content such as whitepapers, skills assessments, upcoming live training sessions and much more. This channel is a new way for PTC Mathcad users to connect with one another professionally.

Connect with PTC Mathcad today
---

4 Ways to Advance Your Knowledge with PTC Creo!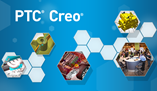 Whether you are a new or advanced PTC Creo user, we can help you understand product benefits and how to best use specific features quickly:
1. Learn "Best Practices" using specific features
· TechTip Webcasts with LIVE interaction or replays – Exclusive to Support customers!
2. Get to know PTC Creo through broad product overviews
· Find a hands-on event or webcast near you!
3. Learn quick "How To's" and see a new feature
· Short feature videos in the LearningExchange
4. PTC Creo Help Center

· 20+ Help Modules to help you get things done with PTC Creo Parametric!
---
PTC Tech Tips Webcasts - Exclusively for Support Customers!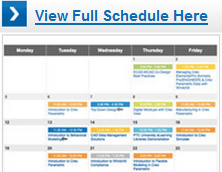 Register for LIVE Support entitled TechTip webcasts or view recorded feature Demo's with product experts!
---
Your Ideas Can Make a Difference! Submit Your Idea in the PTC Community
Here is a chance to directly influence product development! PTC Product Managers are dedicated to reviewing and responding to each idea submitted so you know if it is in process of being implemented or considered for future implementation.

Share your ideas on both product & support today and help shape PTC products to meet your needs!
---
Stay Connected with Everything PTC!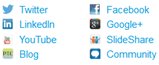 Stay connected to PTC products and extensive resources through various social media channels!

Get connected today by product, organization, event, or region through the comprehensive PTC social media directory!