| | |
| --- | --- |
| November 2012 | PTC Global Maintenance Support |
---
Accelerating Your Advantage with Enhanced Support

In the November issue of The Maintenance Minute, browser topics of interest by using the below navigation table:


Get up-to-date Maintenance Minute content more frequently and in bite-sized pieces on Twitter! Follow us @PTC_Support. Not on Twitter? Create an account.
* The timing of any product release or maintenance entitlements, including any features or functionality, is subject to change at PTC's discretion.

---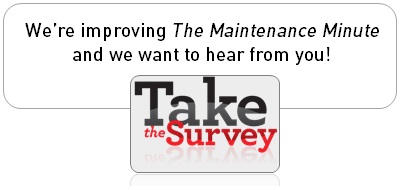 Our Evolving Support Strategy is
Focused on Accelerating Your Advantage!

As the market and your business needs transform, we're also transforming to meet new expectations. We know that your main goals are to maximize productivity, reduce risk, optimize application performance, and control costs. We are continuously investing in new tools and resources to accelerate your business advantage!
Below are new support entitlements that are coming your way. You'll benefit from a continuous stream of enhancements that provide:
· Personalized eSupport Portal – Test the Beta Version today!
· Product Usability Enhancement Tools
· Enhanced Case Tracking
· Enriched Knowledgebase with relevant, high-quality technical documents
Visit the Global Maintenance Support Resources page to get details on the entitlements available to you today.
---

Help your colleagues be more productive!
Forward to a colleague
and share the knowledge
!
---
Most Popular Resolutions and Techniques
Most viewed Technical Articles in September



Renew Maintenance Support for your products!
Click here and we'll send your renewal quote





Available Now!
Creo Elements/Direct 18.1 Maintenance Releases:

Creo Elements/Direct 18.1 Maintenance Release MO20
Available: October 19, 2012

Available Now!
Windchill PDMLink 10.1 Maintenance Releases:

Windchill PDMLink 10.1 Maintenance Release M020
Available: October 15th, 2012

Available Now!

Available & Upcoming Windchill Quality Solutions
Maintenance Releases:




Windchill Quality Solution 10.0 Maintenance Release M140
Available: November 1st, 2012


Windchill Quality Solution 10.1 Maintenance Release M050




View the PTC Product Calendar for updates!










| | |
| --- | --- |
| | Admin Alert! |

To learn about all the new features that the 10.2 release of Integrity includes, please click here!

Integrity 10.2 is available via the PTC Software Download area of the PTC Integrity Support Portal, click on "Order or Download Software Updates"). The Integrity Server 10.2 downloads also include a release upgrade.

Active Maintenance Customers download it today!




SLM - Warranty and Contract Management 3.6: Configuring Warranty Certificates - Now Available!


Service Suite version 3.6 has been released and is part of PTC's SLM offering, with products for Warranty, Service and Support. It is now available for download to active maintenance customers.
Download it today!


For full details, please read the Release Notes. To view a presentation of the highlighted features in the release, please click here.

To view all the available and upcoming features, please visit the
Product Calendar page.




---




Not a member of the Service Lifecycle Management (SLM) Enablement community group? Ask to join today!

To create a PTC Community Account, please click here!






New eSupport Portal - Beta Version Now Available!





The

Beta version of our new eSupport Portal is now available for you to evaluate and test!

Please click here to request access.

We are currently incorporating your feedback and continuing to make enhancements to the Beta version.

.

Using a portal based design we will be providing some exciting new features:

- Customized Homepage that meets YOUR specific needs
- Personalized technical content based on the products you use
- New Look and Feel
- Easier Navigation
- Fewer Clicks

Upcoming Product TechTips Webcasts

Join PTC technical experts for these upcoming live Tech Tips webcasts (view full schedule), exclusively for Maintenance Support customers. Recorded Tech Tips videos are also available for all PTC products.



| | |
| --- | --- |
| Nov 7, 2012 | |
| Nov 9, 2012 | |
| Nov 14, 2012 | |
| Nov 15, 2012 | |
| Nov 20, 2012 | |
| Nov 21, 2012 | |
| Nov 27, 2012 | |

Renew your Maintenance Support and Win!
Maintenance customers are eligible to win every time they renew their Maintenance Support on-time! You will be automatically entered into the drawings for a chance to win the following items:
PTC Live Global Call for Presentations is Coming Soon!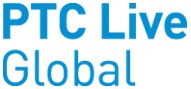 PTC Live Global will be held in Anaheim, California on June 9-12, 2013. We encourage you to consider becoming a presenter to share your expertise, helping your peers streamline their processes, put best practices in place and overcome their business challenges. Through your participation, you can further your reputation as a leader in the industry and receive a complimentary registration for the event! Learn more.



Exclusive Discounts for Maintenance Customers!

View all the new exclusive offers available through the Gold Loyalty Discount Program. This month's featured offers are:



Save 25% on connectors and point solutions for Creo
Act now and save 25% off the purchase of any CADNexus Connectors and Point Solutions for Creo. (offer valid worldwide)

Learn more



Save 50% on real-time stereoscopic 3D Virtalis Software
Virtalis application software to help with data translation and visualization, linking to the ability to then view your data in immersive, interactive real-time stereoscopic 3D. (offer valid worldwide)

Learn more



| | |
| --- | --- |
| Additional Resources | Easy Access to Web Tools |
Having trouble receiving your Maintenance Minute?
Try adding us (maintenancesupport@ptc.com) to your Address Book.
Want more relevant information (products, language, etc.)?
Update your profile here